˄
˅
Assign Client Task to a Group or Computer(s)
Read here how to assign Client Task to a Group.
There are two ways to assign a task to computer(s).
1.Dashboard > Computers > Computers with problems > select a computer and click Computer >
Tasks >
New Task.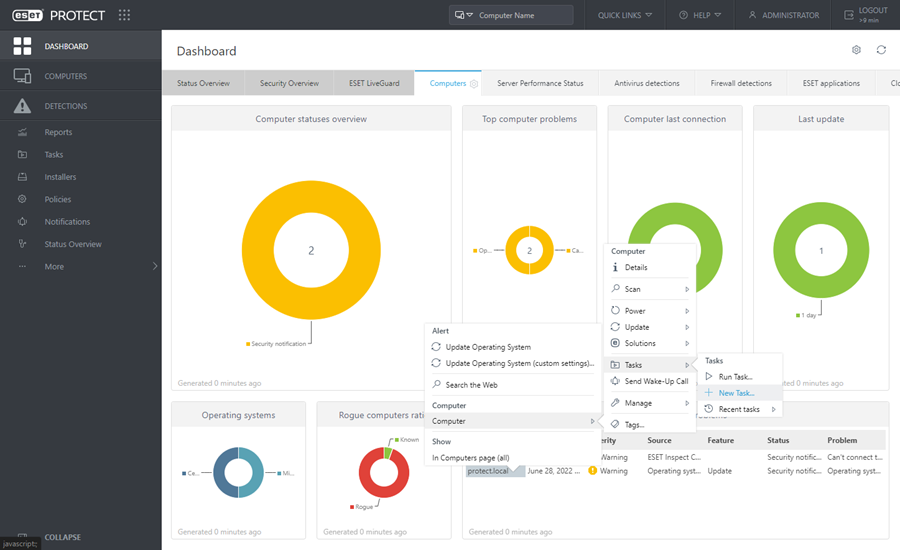 2.Computer > select computer(s) using check box(es) >
Tasks >
New Task.
A New Client task wizard window will open.